Plant-Based Culinary Arts Certification Online
– in Online
---
Course Overview
These dates are just placeholders. You can take this course anytime! 
In this Advanced Culinary Course, you will learn to prepare and serve exquisite meals from the comfort of your own home. Whether you want to advance in your professional culinary career or learn how to create healthy, healing gourmet dishes for your family and friends, this program will open your mind to a new and exciting way to prepare food. You will cover advanced techniques to create truly entertaining dishes, along with the science of flavor balancing and recipe development. You can complete the training on your own time in as little as 3 months, or at a pace that's right for you. Once you have completed the course you have the option to get your
Certificate of Completion
(see criteria below)
or pursue a
Professional Certification
 by completing other advanced culinary techniques under the guidance of Elaina Love (See details below). Become immersed in a fun and
interactive culinary arts experience that is based on 20+ years of healing, allergy free, low glycemic recipes!
What You Will Learn
Culinary Arts Knife Skills
Pro Restaurant and Catering Techniques and Recipes
Low Carb, Low Glycemic Grain-Free Pastries
Delicious Gourmet Grain-Free, Low Glycemic Desserts
Satisfying Gluten-Free, Low Carb Breads, Crusts, Crackers and More
Global Cuisine – Recipe Knowledge of Food From Around the World
Fundamentals of Culturing Foods
Intro into Medicinal Elixirs and Herbal Tonics
Advanced Flavor Balancing
---
Full course details here
---
Be a part of the Pure Joy Academy Alumni!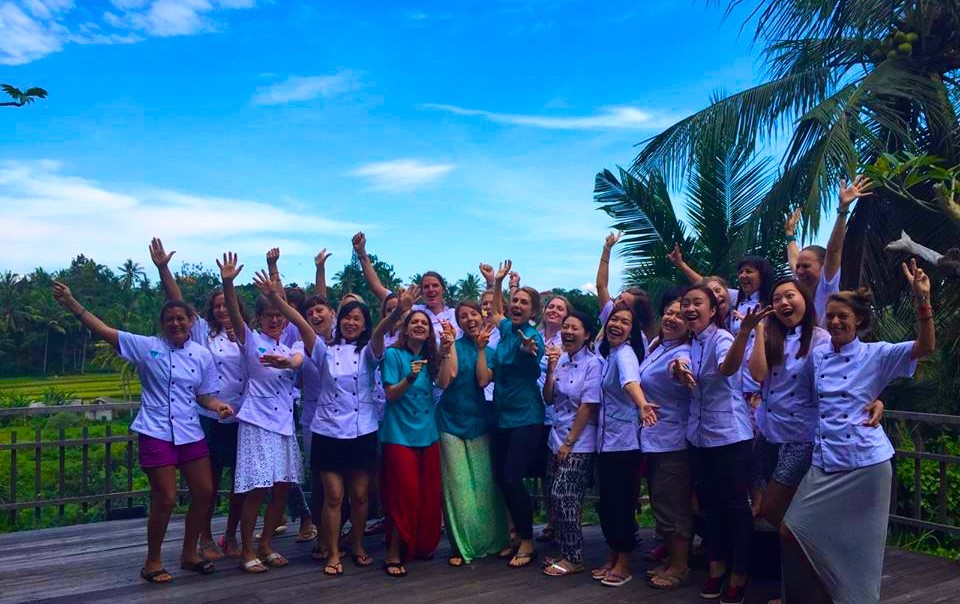 If you have any questions please contact Pure Joy Planet directly katelyn@purejoyplanet.com
Instructors
Elaina Love
Elaina, founder of Pure Joy Planet, is an amazing example of how a raw food diet can heal and renew vibrancy and youthfulness. With 18 years teaching experience in plant-based living, she can help you reach your goals whether it is weight loss, getting well, or starting a new career in holistic health.
Katelyn Louise
Katelyn Louise is Pure Joy Planet's instructor and operations guru. She specializes in healing the gut from Celiac and bacteria imbalances. She loves teaching low-glycemic, gluten-free, plant-based foods, and superfoods. She is a private chef and works with clients one-on-one to help them on their health journey.
---
Everything you need to know about raw, low-glycemic, vegan and gluten-free breads, pastries, cakes, desserts, gourmet ethnic cuisine and much more.
Application Sent. We will get back to you shortly